Where I've been, and where I'm going...
Where I've been, and where I'm going...
Okay, so it's been WAY too long since I've written here. The main reason is because I am currently without a laptop computer, but thanks to God's gracious provision, a brand new one is arriving early next week. I have had so much I've wanted to write about, but the old fashioned way I've been journaling these past few weeks (pen and paper) just doesn't seem to work all that well for web readers :)
The main thing the Lord has been speaking to me about is how little I know Him as Father. I'm so convinced that the revelation of God as our Father is absolutely critical to understand if we want to mature in our love for Him. We can't expect to grow in our revelation of Jesus as the Bridegroom if we first don't understand that the Father is longing for a family. I suppose there are aspects of Christ as the bridegroom that one can see without the revelation of God as Father, but living off of that revelation alone leaves us with an incomplete and perhaps even a distorted picture of who our God really is. More on this next week when I get a laptop back and transcribe my thoughts from paper back to my e-journal!
I'm also still planning on part 2 of my "Growing in Intimacy with God" article (read part 1 here) as well as getting some more prophetic musician interviews up.
As far as life goes, last Sunday Justin Rizzo and our entire worship team gathered at my house for some food and fellowship. It's always great to connect with everyone outside of playing a set at IHOP. We ate some burgers, chicken, and great side dishes prepared by the ladies (believe it or not Jordan also made amazing brownies), and played a few rounds of Catch Phrase. The guys beat the girls 3 games to none.... I am sure Justin, Jordan, Brandon, Jace, Isaac, Steve, Ryan, and I would be up for a rematch!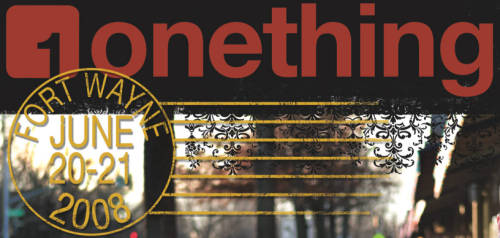 Well, on Friday and Saturday of this week I'll be in Fort Wayne, Indiana for the regional onething conference there. Justin Rizzo and Tim Reimherr are leading worship, so I'll be playing keys for them both. I'm definitely excited to travel again - last time I was on the road was in March when onething went to Lakeland, FL.
If you'll be at the conference this weekend, find me and give me a high five!