Interview with Gabriel Hancock, drummer
Interview with Gabriel Hancock, drummer
This is the first post in my new series "Prophetic Musician Interviews". Today's interview is part 1 with Gabriel Hancock, a fellow full-time missionary here at IHOP. Gabriel plays drums on Jon Thurlow's worship team here in the prayer room.
Josh: So tell us a little bit about yourself. How long have you been playing the drums?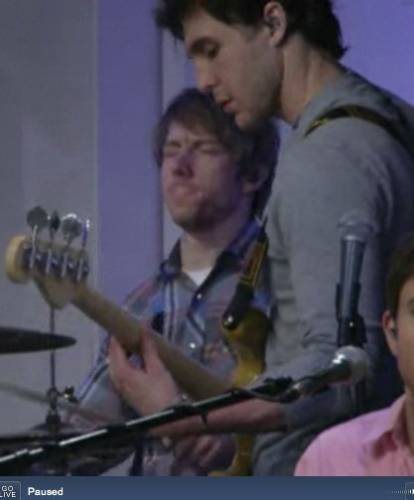 Gabriel: I have been playing drums for about 14 years. Some of those years I have played more consistently than others. I played in a band for 4 years and was able to tour the country right out of high school. 3 out the 4 guys in the band were Christian. I had vision to do ministry through playing music even though we never preached the Word from the platform. I would try to talk to kids about the Lord and love on them off the stage. In retrospect, I feel as though there was some ministry that took place. However at this point in my life it is clear that the Lord desires more from His musicians. I feel the Holy Spirit calling me to a higher vision than that which I once had. Music is simply too powerful to limit it to entertainment. Kids will listen to music for hours but fall asleep or check out the minute the pastor starts his message. Why do you think that is?
Josh: There's definitely something more to music than just being a form of entertainment! As someone eagerly wanting God's power to come forth from your music, I'm sure you would agree that the only way forward in that is to connect your heart with the Lord at a deeper level. Tell us a little about that.
Gabriel: I have heard it said before that connecting with the Lord is so simple that most people miss it. There must be a complicated formula in which to connect with the God of the universe. Thankfully the Lord is fully aware of our weakness and therefore established a method that anyone can follow regardless of skill level, gifting, health or age. All we must do is humble ourselves, quiet our hearts and simply talk to Him who holds the seven stars in His hand. To connect with the Lord off stage I will take a deep breath and say, "Holy Spirit, I love You. Thank You for Your presence." When done throughout the day alongside gently praying in the Spirit your heart will begin to connect to the heart of God.


I take the same approach while I am on stage playing drums. Only now I have a platform. While I'm on the platform I have a glorious opportunity. For the drums are clearly an instrument of communication. Although the 'modern drum set' is less than a hundred years old, there is no instrument older than drums short of the human voice. Dating back to ancient times tribes would use drums to communicate with the village down the road. Different rhythms would communicate different signals. Whether it was to signal war or to help their brother catch the deer in the valley miles away.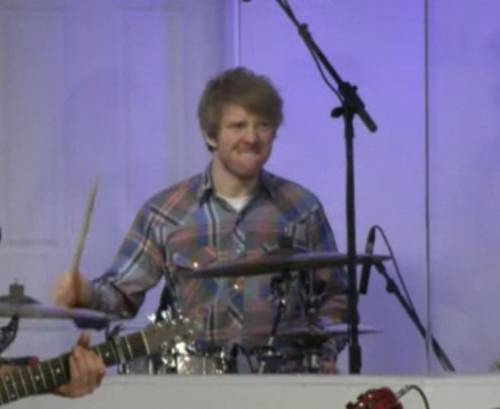 This is the way the Lord set it up. I believe that the Lord is calling drummers to communicate the heart of God to His people. I want to challenge all you drummers out there to begin asking God for new sounds and rhythms from heaven. As I pray for new rhythms from heaven the Lord will occasionally surprise me with the very thing I asked for.
Josh: The language of music really has the ability to communicate God's heart in ways I am sure we can't understand! Do you have any practical tips on how to connect with the Lord while you're playing?
Gabriel: While I am playing I will first communicate vertically to connect with God. Keep in mind that He is not far off - you have Christ who dwells in your heart through faith. During this time I am also asking God to release rhythms from heaven to bring deliverance, healing and salvation. From that place of connect I will use my holy imagination. I will picture the sound waves steaming from heaven off the drums, crashing into the chairs in the room and to the folks watching on TV like a flood.


One main practical aspects of this is trying to connect with the singers and what the Lord is speaking to them. For we are all desiring to prophesy as one with one heart and one mind. If we go there together as a team we will go farther. So I always have them loud in my mix. While they sing a chorus I will repeat it and pray for God to release revelation and to open up eyes. It helps to single out a few people in the crowd and pray for them specifically related to the chorus being sung. I believe by simply hitting a drum or a cymbal you can release the Spirit of the Lord and prophesy. So as I hit my cymbal I will cry out, "God release it."
Thanks so much Gabriel! We're looking forward to more of your thoughts!