God speaks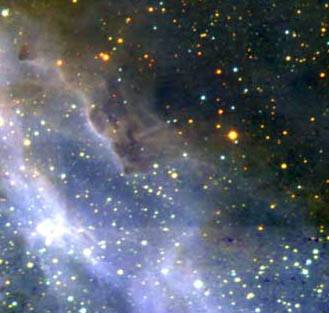 Yesterday I was meditating on and praying through Hebrews 1 with one of the worship teams here in the house of prayer. The whole chapter such an amazing passage, but I got "stuck" on the first two verses:
"God, who at various times and in various ways spoke in time past to the fathers by the prophets, has in these last days spoken to us by His Son,"
(Hebrews 1:1-2 NKJV)
Those thirty words are full of spiritual gold directly from the heart of God, just waiting to be mined by the hungry hearer. I felt like I got yet another small glimpse into them yesterday. Let me tell you, there's so much power on singing the Word of God, but that's a subject for another post.
Even the first phrase, which you can sum up as "God speaks", is a deep expression of His humility. Who is this God who actually opens His heart wide to speak and make Himself known to weak and broken human beings? God is not obliged to speak to men in any way, but it's something He chose to do. He is so unlike us, yet He chooses to make Himself known by speaking to the ones He created. What is in His heart that He would do such a thing? Surely the accusation that He cannot be known or doesn't want Himself to be known is a fabrication constructed by the enemy that men have believed from just about the beginning.
No man can accuse Him of being silent. His glory is not only displayed throughout creation (Romans 1:20), but has been heard by the prophets of old declaring His nature and His heart. This substantiates the bold declaration of the psalmist in Psalms 14 and Psalms 53:
"The fool has said in his heart, "There is no God.""
(Psalms 14:1 NKJV)
But if speaking through creation and the prophets was not a great enough display of His humility, He sent His only Son to openly proclaim what He was like and how He really felt. In the incarnation, Jesus Christ perfectly declared His Father to us. The Father could not have screamed any louder about Himself than what He did in giving us His Son.
When we see Jesus, we see, hear, and understand exactly what God is like. How humble is our God? What is in His heart that He would long to make Himself known to that extent, such that His Son would become a human being forever?
As we see the bold declaration of His desire to be known and be heard, this enables us to live in confidence knowing that He does not withhold His heart from us. Amazing!