Blog Archive - September 2007
The archives of The Sun Will Rise, organized by month.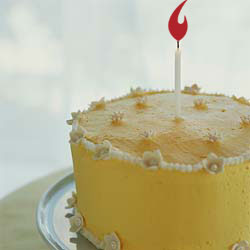 Today is an awesome day in IHOP-KC's history. On September 19, 1999, the prayer meeting that started is continuing this very moment. IHOP has, by the grace of God, gone for 8 years straight, 24/7, without stopping.
Continue reading
I was talking with my roommate the other night about what David meant when he said in Psalms 27:4 that he wanted to "behold the beauty of the Lord" all the days of his life. Now if you're anything like me, the first time you heard that you probably instantly thought about David wanting to spend his days staring at a bright and shining being, full of color and light, that somehow is outwardly more beautiful than the best sunset or most amazing sandy beach scene you have ever seen. I think there is a limited perspective in many circles in the body of Christ today that this was all David was longing for, and thus we should wholly seek after the somewhat mystical, mind-boggling experiences, dreams, and visions from God that would blow us away like John or Ezekiel saw. While I believe God wants to pour out dreams and visions before He returns (according to the prophet Joel in Joel 2) and that we should definitely ask for them, this was not directly what David was asking for. David was longing for something different. Don't get me wrong - I am sure the external appearance of our God is absolutely stunning. But David was longing for something so much more than just to see God's external beauty with his eyes.
Continue reading
Today is the first day of our monthly 3-day fast here at IHOP-KC. Folks from around the world join us in taking the first full Monday through Wednesday of each month (and the first full week in December) to position our hearts before the Lord in a 3-day solemn assembly with prayer and fasting. Everyone at IHOP makes it a priority in their schedule and attends at least two intercessory prayer meetings each day.
My roommates and I made some amazing blueberry, banana, and chocolate peanut butter chip pancakes on Saturday, and I think all that white flour and sugar is catching up with me today. My body is screaming for food!
But I am slowly learning to love the place of hunger. Not just hunger in the natural (actually, I think I still really hate that) but also spiritual hunger. But if you really stop to think about it, what makes something so satisfying when you are hungry? It is the very fact that you are hungry. If you weren't hungry, that perfect slice of pizza or the huge Spicy Chicken or Chipotle burrito would not be as satisfying.
Continue reading